Sana Blog
/
How can small business owners offer great employee benefits packages?
How can small business owners offer great employee benefits packages?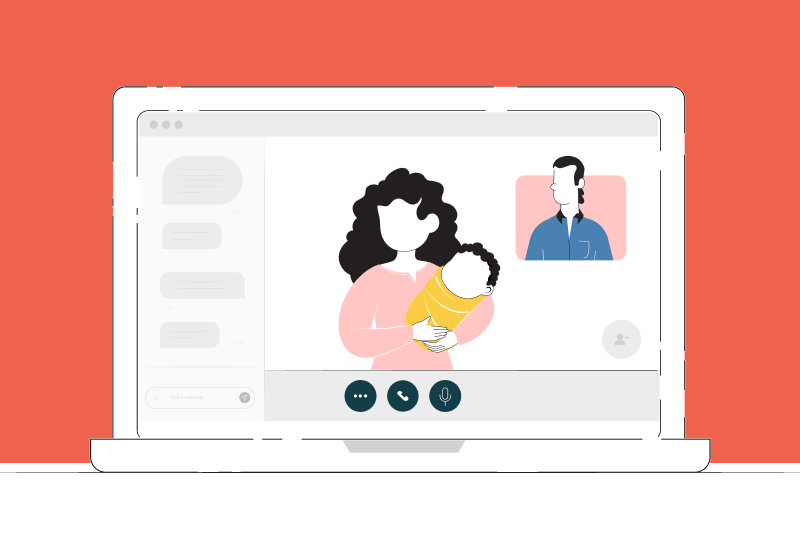 It's no secret that workers favor jobs that offer great employee benefits. Salary and benefits packages are the top two factors U.S. workers consider when job searching, with 67% of job seekers honing in on salary and almost as many (63%) honing in on benefits. While benefits alone aren't enough to attract top talent, they are the differentiator in cases where salaries are roughly comparable.
Competitive employee benefits packages are major drivers of job satisfaction amongst employees and play an important role in employee retention. Employers have prioritized employee benefits in light of the Great Resignation, which refers to the unprecedented number of U.S. workers who have voluntarily left their jobs since early 2021. Over 47 million Americans quit their jobs in 2021 alone, and the trend is ongoing. In response to this high employee turnover, about half of employers have increased their benefits offerings in recent months in an attempt to keep employees happy.
Ultimately, it comes down to this: Losing employees is far more costly than expanding employee benefits.
If you're a small business owner, you might be thinking that you don't have the means to compete with the benefits offerings at larger companies. While it may be true that certain benefits are unattainable for the smallest of businesses, we are here to assure you that there are plenty of ways that you can offer creative, next-gen employee benefits no matter your business' size. In fact, there are even some employee benefits that are more attainable for small businesses than for corporate giants.
But before we get into specific examples, let's get back to basics:
What is an employee benefits package?
What is an employee benefits package?
An employee benefits package includes all non-wage forms of compensation that employers offer their employees. While salary is direct payment, employee benefits are indirect methods of payment such as health insurance, dental and vision insurance, paid time off, workplace perks, wellness programs, reimbursement for certain expenses, retirement contributions, paid leave, and more.
The backbone of any employee benefits package is health insurance. Because individual health insurance plans tend to be so expensive, workers expect their employers to subsidize their health insurance by offering a group health plan. Learn more about small business employee health benefits here.
What benefits are most important to employees in 2022?
What benefits are most important?
As we mentioned, employer-sponsored health insurance is a non-negotiable employee benefit. According to a 2019 report, health coverage is the most important employee benefit to workers when choosing or staying with an employer. Arguably, the pandemic's threat to health security has only amplified the importance of health insurance since then.
If we treat employer-sponsored health insurance as a given, we can move on to discuss the more modern benefits that today's workers want most. These are the benefits that employers have rushed to implement/expand in recent months, in hopes that they will improve workers' quality of life and prevent them from seeking employment elsewhere.
According to a survey conducted for Fortune, these are the top 10 benefits employees want the most in 2022:
Flexible schedule

Employer retirement contributions

Mental health coverage

Health and wellness stipend

Ability to work remotely

Coverage for online skill-development courses

Sabbatical/ long-term paid time off after a set number of years

Unlimited paid time off (PTO)

Access to communal workspaces, such as WeWork

Caregiver days
As you can see, many of these benefits revolve around the notion of flexibility and striking a healthy work-life balance. Workers want to be trusted to do their job when and where they see fit. They don't want to have to justify or be penalized for taking time off work — whether for a sick day, caregiving, a vacation, a leave of absence, or retirement.
This heightened desire for flexibility in a post-pandemic world also ties in with an uptick in both mental health issues and mental health awareness. Employees want employers to offer them 1) the resources they need to take care of their mental and physical wellness and 2) the time and flexibility to actually use those resources.
5 ways small business owners can offer competitive employee benefits packages
5 ways small business owners can offer competitive benefits
Now that you understand the latest employee benefits trends, let's talk about what you can do to keep up with these trends as a small business owner.
1. Offer the most flexible working arrangements you possibly can.
If you can switch up your business model to include unlimited PTO, a flexible schedule, and the ability to work remotely — do it. Flexibility is one of the easiest, cheapest, and most coveted small business employee benefits you can offer. Only 3% of workers want to return to the office full-time.
If you can't offer quite that much flexibility, think about where you can increase flexibility to some degree. Maybe that means a hybrid work arrangement, a compressed workweek, increased PTO, or offering mental health days.
2. Partner with a modern health insurance company that includes comprehensive mental health coverage and wellness resources for your employees.
When you partner with a modern, tech-enabled health insurer that keeps up with benefits trends, they will do a lot of the heavy lifting related to benefits for you. For instance, if you can trust that your insurer is on top of modern employee benefits such as quality mental health coverage, health and lifestyle coaching, and expansive virtual care options, then you do not have to source and administer those benefits yourself. Some health insurers even give your employees $0 access to employee wellness programs and/or employee assistance programs.
At Sana, we offer dependable, affordable health insurance to small business owners. We partner with a handful of next-gen providers to give our members $0 access to a host of modern benefits — such as virtual mental health care, virtual physical therapy, virtual 24/7 pediatric care, fertility benefits, virtual health coaching, chronic condition management, Centers of Excellence, fitness classes, and more.
3. Come up with no-cost improvements you can make to your small business benefits package.
Basically, this means thinking of things you can do for free to make working for you less stressful and more enjoyable. You could:
Implement a company-wide policy of only having meetings during a restricted time frame.

Let your employees bring their pets to work.

Allow employees to have their cameras off during Zoom meetings.

Offer Summer Fridays, allowing employees to leave work/sign off a couple of hours early on Fridays during the summer months.

Implement a more casual dress code (or do away with the dress code altogether).

Turn an unused space in the office into a yoga or meditation room.
4. Stand out by offering benefits large companies can't easily offer.
Large companies tend to have the advantage of more resources, but certain employee benefits become increasingly difficult to offer as a company's employee count grows. Any benefit that involves getting the whole team together to bond over a shared activity — such as an all-company retreat, game night, party, dinner, or volunteer day — gets more challenging and expensive for companies to pull off as they grow. But these events can be incredibly fun for employees, so take advantage of them while your business is small enough to do so!
5. Ask your employees what benefits are really important to them.
Another advantage of having fewer employees is that you can make sure all of their voices are heard. The best way to retain the employees you already have is to make sure that they feel supported and valued.
We recommend asking your employees what benefits would truly improve their quality of life — and then doing whatever you can to implement the most requested benefits. You can do this by introducing an anonymous suggestion box, hosting a town hall meeting, distributing a benefits survey, or encouraging employees to share their benefits opinions with managers/HR.